A deck is a perfect place to take in the fresh air and the outdoors. You may eat meals in your deck area in the summer, watch the sunset, host guests, and more while having a magnificent backyard view.
For residents in Erie who want to increase the value of their properties and take in the outdoor scenery, our local builders offer deck construction, repair, maintenance, and reconstruction services.
If you have a deck on your property currently, it's vital to make sure the area is secure and safe before using it. Your family or visitors run the risk of falling on a deck with shaky supports, shifting boards, and unsecured railings, which exposes you to legal liability.
Old decks that have splinters can also be dangerous, especially if kids are playing there. Our crew can rebuild your aging deck so it is sturdy, secure, and lovely looking.
If you'd like to construct a fresh new deck, we'll take your ideas and transform them into a functional area. Our Erie, Pennsylvania professionals are ready to help you install a deck for your swimming pool or overlooking your front or back lawn
Get in touch today to learn more about expert deck construction and reconstruction services!

The well-equipped and qualified team: 
If the rot in the joists is causing sagging, you should replace them with pressure-treated lumber. If the rot has spread to the beams and posts, you should paint the entire structure with a preservative. 
When the rot in the beams is severe, you may need to replace the entire deck. If you notice any of these signs, be sure to follow up with one of our contractors immediately.
Rotted boards are another warning sign that it's time to replace your deck. Older wooden decks tend to splinter and crack over time. You can easily remedy these problems by replacing loose floorboards or replacing damaged fasteners. 
If you're still not sure whether you should repair or replace your deck, consult our contractors. While these problems can be relatively minor, you should address the problem as soon as you notice them.
If your deck is made of cedar, redwood, or other similar wood, you should be aware of rotting and other problems that could indicate that it's time to replace or repair your deck. 
Properly Inspecting Your Deck:
Taking the time to check the wood quality of posts and boards will give you a more accurate picture of the durability of the foundation. The same goes for missing hardware. Make sure the connections between the posts are secure.
Loose or sagging railings can be a safety hazard. Sagging railings may be a sign that rotted wood is deteriorating. Also, if your deck is warped or rotting, the posts can break without warning. Additionally, rotting posts should be replaced if you've spotted any of these problems.
If the railings wobble or are showing signs of rust, it's time to replace or repair the deck. A deck is an extension of your home, and it's important to keep it safe and sturdy. 
When it comes to safety, a properly built deck is safe and secure, but it needs to be maintained to avoid the risk of injuries. Fortunately, spring is the perfect time to assess the condition of your deck.
If you find that your deck is leaking, it may be time to replace or repair it. While some decks are durable and can last decades, others should be replaced or repaired right away. If you notice a leak or a rotted floor joist, you should consider replacing your deck. 
It's better to spend a little extra money on a new deck and have it installed properly than to risk losing your money.
If you notice any of these signs, it's time to replace your deck. In fact, many of these problems will lead to termites and other damage. Termites are another common cause of rotted wood, so you should replace your deck. 
However, there are other issues that can lead to the need to replace your deck. Contact us today for a free no-obligation quote.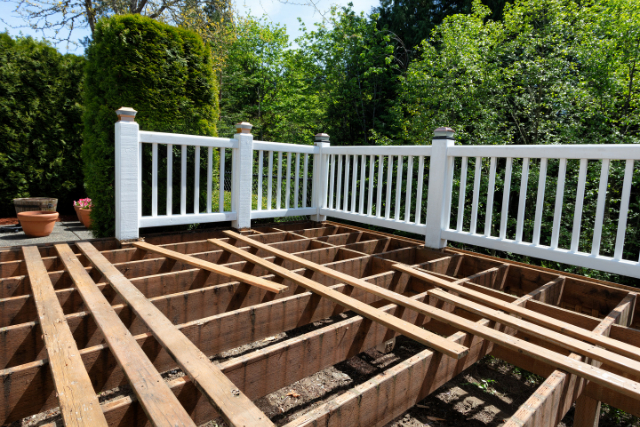 It is important to inspect your fence regularly to check for signs of rot. While a loose railing can be fixed, fungal growths, such as mushroom-like mold, are signs of serious damage. 
If you can see them on your fence, you should have it replaced immediately. In addition, the posts on your fence should be stable and sturdy to prevent a fall. 
If you can't see any of these signs, it is time to get your deck and fencing repaired or replaced.
Wooden fences typically crack after a long period of time if they aren't sealed. Small amounts of wood mold can form, but the larger problems will require more comprehensive repairs. 
A crack in the top or bottom board is often indicative of rot or pest damage. A replacement fence will cost less than fixing the damaged boards. 
Moreover, a repaired fence will not address the root cause of the damage.
Rot: 
If the wood on your deck is suffering from rot, it might be time to replace it. This is because rot is a result of microscopic fungi that feed on dead forest wood. 
While the rot can be alarming when it occurs in your home, it can also cause your deck to fall over. 
Therefore, if you see any of these signs, you should contact a professional to have it inspected.
Inspect the deck and fence:
If you have any holes or cracks in the wood, replace them. If the deck has a missing railing, you should get it repaired immediately. 
If there are rust spots on the railing, it's time to replace it. A cracked railing can cause water to leaks and lead to rotting. 
If water pools around the posts, you should consider replacing them.
If your deck and fence have loose railings, consider replacing them. A loose railing can cause people to fall and become injured. 
Safety Is Important:
It is important to check the safety of your family and guests by hiring a qualified repairman. It is also crucial to check for rotting wood and cracks. 
It is also necessary to inspect the structure of the deck and fence. If the wooden railings are cracked or are shifted, you should consider replacing them.
Look for cracks, splinters, and cracks in your deck posts. These are all signs that your deck and fence are in need of repair. 
If you find any of these issues, you will need to replace or repair them as soon as possible. 
Depending on where the cracks and splits are, the damage could be serious. Termites, fungus, and other outdoor pests could also cause rotting.
You may want to consider replacing your deck and fence. The harsh winters can damage the outdoor surfaces of your home, so it's essential to monitor the condition of your deck and fence to ensure safety. 
A damaged deck and fence can pose a safety hazard to you and your family. The following are some of the signs that your deck and fence need to be repaired. 
However, there is no guarantee of their longevity.
As the wood ages, it is susceptible to dry rot. This can cause the posts of your fence to rot. 
This can be prevented by repairing the affected parts. If you have children, your deck and fence should be safe for them. 
If you notice that the wood is cracked or warped, you should replace it immediately. It is also important to inspect the wood on a regular basis or with every season.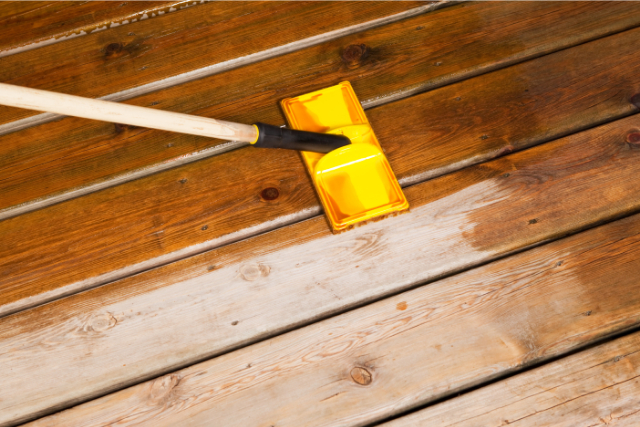 Deck Refinishing and Staining
First, deck staining adds value to your home. It provides a more natural look. 
Second, it covers up minor cracks and blemishes in the wood. 
Third, it prevents fading caused by sunlight. 
Fourth, it helps your deck retain its value. It is easy to apply, so you will save time and money. 
Fifth, deck staining is environmentally friendly.
The advantages of deck staining are many. Unlike painting, deck staining does not require priming. 
You can complete the project in half the time by applying a single coat of the specialized stains. Finally, it accentuates the natural beauty of the wood and hides unsightly deck surfaces. 
However, deck staining does not guarantee you a perfect finish. While you may not be able to achieve the same level of perfection as a painted deck, it is much less expensive.
The first benefit of deck staining is that it preserves the wood grain. While paint is more opaque, deck stain is more translucent. 
This makes deck staining more attractive than painting. In addition, deck staining requires fewer coats than paint, which makes it a more cost-effective option. 
And unlike painting, deck stain is easy to apply, so you can achieve the same finish in fewer coats.
Secondly, deck staining is easy to apply. You do not need a high-end staining product for your deck. You can apply it by brush or roller. 
Its consistency is a bit thinner than paint. Lastly, deck staining does not require a second topcoat. A quality stain will last for a long time.
Lastly, it is easy to use. Another advantage of deck staining is that it lasts longer than paint. Because stain is thinner, it doesn't affect the wood as paint does. 
This makes it a good option for decks that have a lot of cracks. Moreover, it preserves the appearance of the deck. 
Staining Over Painting:
Compared to painting, the former is easier to remove, it does not affect the appearance of the wood.
Unlike paint, deck staining can preserve wood better. It is easy to clean and does not require a lot of work. Besides, it can be very expensive. 
If you want to make your deck last longer, consider hiring a professional. A good stain will protect your wood from moisture. 
You can also customize the look and feel of your deck. This type of decking has a number of advantages.
One of the best advantages of deck staining is that it helps you hide any blemishes in the wood. It is a solid color, and it won't peel as easily as paint. 
The other advantage is that it protects the wood from the elements. A solid color will hide any blemishes. 
Furthermore, deck staining will prevent moisture from accumulating in the wood.
Another advantage of deck staining is that it can be applied quickly and easily. Its advantages outweigh the disadvantages. 
In addition, it can protect the wood from the elements. It also improves its appearance. Once the deck is stained, it will last a lifetime. You can easily match the color of your home.
It will also enhance the beauty of the deck. You can choose any color that complements your home.
Apart from the aesthetic aspect, deck staining will also protect your deck from ultraviolet light. Therefore, staining will give it a more uniform look. 
While wood-toned colors are the most common, you can also use a mixture of a few to create a unique color combination. 
If you do not like the color of the wood, you can opt for a different shade. This way, you will be sure to have a well-colored deck.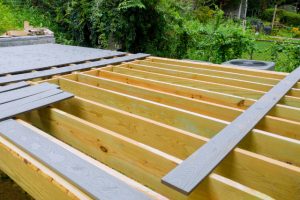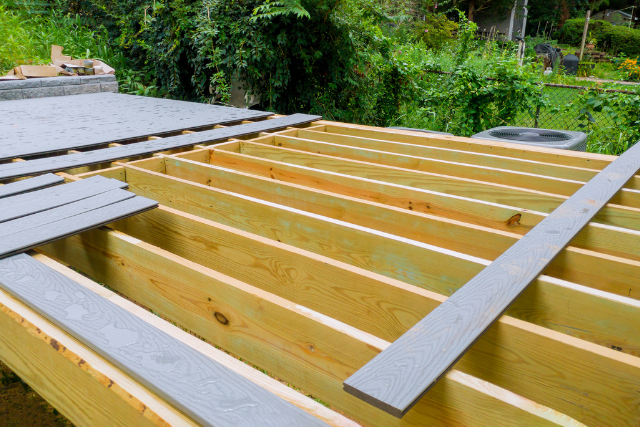 A deck can be a great place for entertaining guests, playing games, and enjoying the outdoors. A deck can even provide a place to enjoy the food you've grilled on the grill. It's easy to find reasons for a new deck installation. 
It can be an excellent place to spend time with family and friends. However, there are a few advantages to installing a new deck. Here are some of them:
One of the biggest advantages of installing a deck is the increased value of the home. It can increase the resale value of the house. It can also improve the curb appeal of a home, increasing its value. 
Most homeowners will find a deck to be an excellent addition to their home. This feature will attract more potential buyers and help the home sell faster. In addition to its aesthetic value, a deck also provides a great space to host parties.
Adding a deck to your home will increase the value of your home and provide many benefits. It will increase your living space by adding a new area to relax. You will be able to entertain more guests than you could previously. 
You can create an ideal entertaining space for your family and friends. A deck can include a built-in kitchen, which will allow you to entertain more people. It will also provide a place for you to host summer parties.
The Advantages of Installing a Deck in Your Home:
Creating more outdoor space means entertaining, more people and keeping your house clean. A deck can provide a comfortable and safe place to store other items. Whether you're looking for a way to add value to your home or create a beautiful and functional outdoor living space, a deck will bring you more satisfaction.
A deck is a functional space. The deck can also add a fire pit, which provides an extra space for cooking and entertaining. A deck is a great place for social gatherings. The disadvantages of installing a deck are outlined above.
If you don't mind spending a few extra dollars, installing a deck is an excellent choice. It can accommodate furniture, pots, and appliances. A new deck will improve your home's architectural appeal. Another major advantage of a deck is its versatility. It can serve as an extension of your house.
In the long run, a deck will add to your home's square footage. Call us today at 814-841-1011 and book an appointment with one of our Erie Deck Pros. We will provide you with our best and most affordable backyard solutions for your home.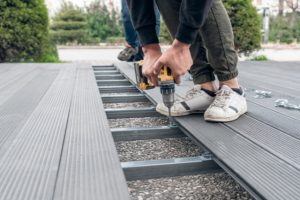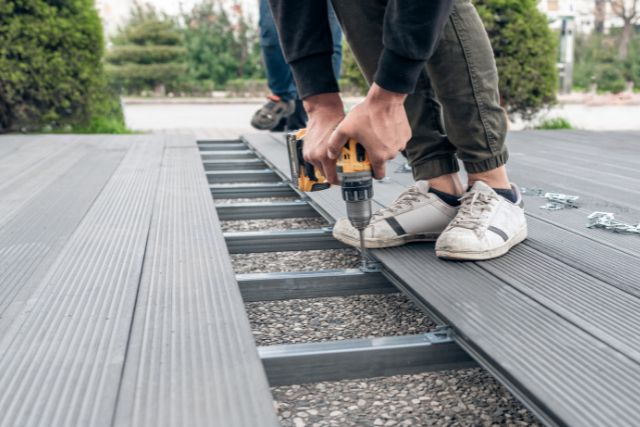 There are many different kinds of decking materials, but the most popular kind is wood. Although wooden decks are very common, composites are a more environmentally friendly option. 
They don't contain any organic materials and require no maintenance. Here are a few examples of what each type of material can offer you.
Pressure-treated wood is the most common type of decking material but is often unattractive. It is made of chemically treated Southern yellow pine. In addition, it is easy to install, and is highly resistant to rot and insect infestation. 
If you're planning on using a pressure-treated wood decking material, it is best to check if it meets the requirements of your area.
Different Types of Wood:
Wood composites are inexpensive and easy to work with. They also have a softer color than traditional wood. For example, textured composites are made of more expensive wood. In addition, they're more resistant to insects. 
Regardless of the type of wood, they're easy to maintain. Fortunately, today's decking materials can be found at low prices and are still highly customizable.
Redwood is a bit pricier than cedar. Both decks are the most popular type of decking materials. They're also the most durable. While redwood decking is pricier than cedar, both types are highly resistant to insects and rot. They can last a long time if properly maintained.
A composite decking is the most costly and does not require much maintenance. It's a mix of wood and plastic. Hardwoods, including cedar, are softer than softwoods and are also more expensive than composites. 
They're less durable, but they need to be sealed annually. These materials can be cleaned with soap and water. It's important to note that some woods require regular power washing, while some don't.
Composite decking is less expensive and more sustainable than wood. Aluminum decking requires no maintenance, but it can be easily cleaned with a power washer. A composite deck's surface is highly resistant to the elements and can withstand rain and snow. 
It's also highly durable. And unlike a composite, aluminum decking is also more durable and weather-resistant.
The Different Kinds of Decking Materials. 
There are various types of decking materials. For instance, pressure-treated lumber is a popular option. It has more durability and resistance to fungus attacks. But be sure to research each type before making a decision. 
Whether you're going for an old-fashioned wood deck or a brand-new one, it's important to select the right material for your deck.
A wood decking is an excellent choice for decks. The difference between composite and aluminum decking materials is only a matter of preference. Certain types of hardwood decking are more expensive and durable. 
But you can find a variety of different woods and composites that suit your budget and taste. There are even specialties of each type of wood decking. In any case, it's important to choose the right type of wood for your specific needs.
Some of the different types of decking materials have a unique feature or function. For example, aluminum decking is a great choice for modern decks. Some composite lumber is recyclable and requires little maintenance. Other composite decking materials include PVC and wood.
Pressure-treated pine is the most affordable option, but it can warp. It is important to choose the right material for your deck. There are many benefits of wood, but a composite deck is very sturdy and has a low cost. 
A pressure-treated deck is not only durable but can last for many years.